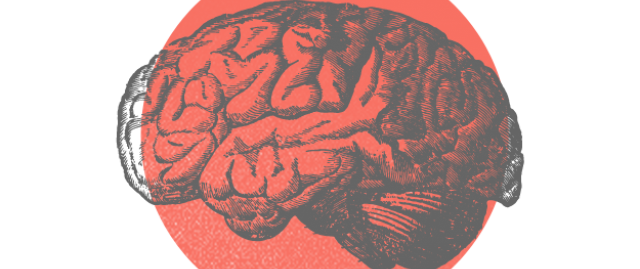 Body:
Digital marketing is essential to promote any business that has an online presence. In fact, digital marketing strategies can make or break your business. Get them right, and you will see profits rise, sales increase and you will become more successful than your competitors. However, get it wrong and the opposite will happen.
How can you use digital marketing to promote your business and make sure of online success? There are many marketing techniques that businesses can use to promote themselves. It is important to remember, however, that no one marketing technique can boost your rankings to the first page of Google. Digital marketing strategies should be used together and you should make sure that your digital marketing is diversified.
What are the best ways to promote your business with digital marketing?
Ways to Promote Your Business with Digital Marketing
Social Media
Social media is one of the most powerful digital marketing tools that a business can use to promote itself. This can get your message out to literally billions of people!
One of the main benefits to a business is that it gives all businesses an equal voice. Businesses can use social media to effectively promote themselves without having to invest time and resources into SEO and other marketing techniques.
The main social media platforms you should use are Facebook, Twitter, Instagram, and Google+. Each of these platforms has their own specifics for marketing, but it is possible to quickly build up a large following organically.
Content Marketing
It has been said before, and it is still true – content is king. When it comes to digital marketing, it is very important that your business creates high-quality content for its website, blogs, and social media accounts.
One reason that content marketing is so important is because of the way Google uses algorithms to rank pages in the search engines. Some years ago, all that was necessary to rank for a specific keyword was to have it repeated many times on a webpage. This is called keyword stuffing. Many businesses which created this kind of content saw their online presence disappear when Goggle changed its algorithms.
One way to keep content fresh on a website is to have a regular blog. You should also have a schedule when to post your blogs.
When posting on social media make sure that your content is also of quality value. That way you can increase your online exposure.
Webinars
Webinars are fast becoming one of the most popular ways for businesses to promote themselves online. What are webinars? Webinars are basically online seminars. They can be hosted by one or more people and can be attended by hundreds.
There are many benefits to using webinars. One is that they are live. This gives you the chance to demonstrate your authority in your industry. They are also great ways to engage your customers because the audience can participate in the presentation.
Webinars can also be recorded and repackaged later. So, for example, a webinar that lasts 60 minutes could be recorded and then edited and split into 12 shorter 5-minute videos. These can then be posted to YouTube, used in blogs, or posted on your website. This also helps you to promote your business with video marketing
Video Marketing
Every year, videos are having a more important role in digital marketing. In fact, research shows that by the end of 2016, video traffic will account for around three-quarters of all internet traffic! This trend is set to grow.
It is important the businesses who want to promote their services embrace video marketing. In its latest algorithm changes, Google now includes videos in the organic search results. Also, Facebook, Twitter and Instagram all show videos on their news feed pages.
Mobile Devices
It's a surprising fact, but now more consumers search online using mobile devices rather than on a desktop or laptop computer. It is important that your businesses online presence reflects this fact. What does this mean?
Your website must be mobile friendly. There are a few ways that a website can be optimised to be mobile-friendly. One way is to have subdomain specifically for mobile devices. So, when a user comes to the site from a mobile device, he/she will be redirected to the mobile version. Another, and more popular, option is to use a responsive website design. This automatically adjusts itself for mobile devices, without affecting user experience.
How does the design of your website affect business promotion? Google's algorithm now takes into account websites that are optimised for mobile devices. This means that if your website is not optimised for mobile, then you could be losing out in the organic search results.
Virtual Reality
Virtual reality devices are a hot topic in 2016. These devices open up a whole new way that you can promote your business. Virtual reality devices are connected to social media, video sharing channels, and can also receive direct messages.
One way that virtual reality could revolutionise the way products are promoted is by giving consumers a "try before you buy" experience. So, with high end items, the potential customer can examine an item in more detail. He can 'look around' larger items. Some businesses have already created virtual shops, where consumers can 'come in and walk around.'
Digital Marketing for Business Promotion
There are many opportunities for you to promote your business and reach a wider audience. The internet has opened up many new ways to advertise products, promote services, and engage with more customers.
It is very important though that businesses use a mix of digital marketing strategies. Of course, each business has its own specifics and some media platforms work better for some business than for others. However, none of the above-mentioned digital marketing methods should be ignored.
Digital marketing can be the best way to promote your business and reach more customers.