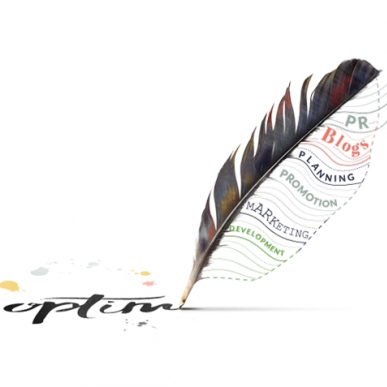 Body:
Content that makes the maximum impact with users and search engines. 
Every page on your site is not just being rated by the search engines, it's also being read by the people you want to turn into customers. That's why it's important to make every page do everything it can to be rated the right way by the search engines, at the same time as you make your content as targeted and valuable to your users as possible. Our content optimisation takes a look at your website – every word and image from the carefully crafted tagline on the homepage to the FAQs page – and ensures the right kind of content is being used on each page, including the correct themes and keyphrases. The more relevant the content of the page is, the more sustainable your SEO results will be as a result, because the ultimate goal is to ensure that the user finds what they're looking for, as quickly and effectively as possible.
Your content should inform, influence, engage, and sell. Our content optimisation work is always driven by what your customers and potential customers are looking for online. Effective analysis of Google Analytics and other search metrics can give us a picture of what people "want". Further investigation reveals the best keyphrases that lead most effectively to sales, converting website visitors into customers.
Content is the key to search engine success. Everything on your website contributes to its visibility in the search engines and to the number of visitors it receives from them. All your content contributes towards an overall impression of how dynamic and relevant your site is, how knowledgeable and authoritative you and your business are.
Our content development services cover a variety of different disciplines. Developing your site's content isn't just about the pages on your site undergoing content optimisation and being structured in the most "SEO friendly" way. Content development means taking a step back and helping you understand what content types, platforms and media would be suitable to get your message across.
We start with website copy writing – identifying keywords and then building them into a seamless framework to decide how they should work across your site and in what types of content. We write standard web copy focused on users, compelling and informative but also rich in the keywords associated with your business and structured in a way that the search engines like.
We then help to build new and exciting content within your website, to engage visitors and fire their imagination; we create content they will share and forward to their contacts to pull in more visitors and more potential clients. We have blog management experts and infographic specialists who can help to create the "next viral infographic" to capture peoples' attention. We work with you to distribute content using guest blogging and developing real and tangible stories for industry journalists and influential tweeters.
Each of these individual areas of content development are separate chapters in the overall story of your SEO success. You can choose to focus on one or two areas, but we find the best approach is a holistic one where you develop all aspects of your site rather than just one.