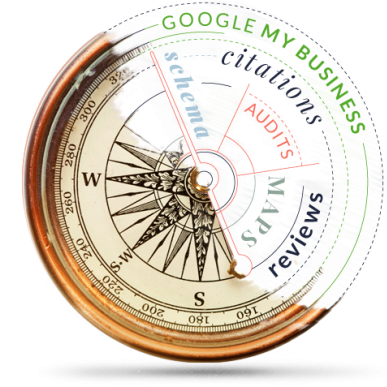 Body:
Get seen by customers in your local areas and the areas you sell.
Most people want to find services near them. Your customers are already searching for services in your area, so why not take the opportunity to help them find yours? Localised search optimisation ensures that your website is targeting the right communities, helping it to appear higher for local searches so you can win more local business. As the search engines become increasingly sophisticated at anticipating their users' needs, they're putting more and more emphasis on returning geographically sensitive results. Users have more power than ever to interact with online businesses in the way they want to, so it's more important than ever that your business appears where they're already looking, ahead of your local competitors.
We're experts in local optimisation and have developed an effective local SEO strategy to help our clients get noticed by their customer base in their local area. The local optimisation process starts with Google My Business. Having Google My Business, using and optimising this resource effectively is of paramount importance if you want to be targeting the right people in the right location. We will ensure that you are getting the best results and that people searching for your service in your location will find you.
Local optimisation then takes the form of keyword research. By combining the locations that you operate in with the keywords of your products or services, we will be able to produce a comprehensive list of local keywords. By adding area-specific keywords to your content, we will make sure that the highest value local keywords are being used to drive traffic to your site and will result in conversions. So whether you are "Estate Agents in London" or a "Travel Agent in Southampton", we will be able to advise you on the best local keywords that will bring traffic from your local area.
Link building is a core ingredient for search engine optimisation, and this process can be adapted to focus on local optimisation. As part of our local SEO strategy, we'll spend time researching appropriate local websites and blogs that will pass value to your site. By building links and a strong online presence in your local community, Google will start to recognise you for your services and the locations you operate in, and consequently improve your rankings for local search terms.