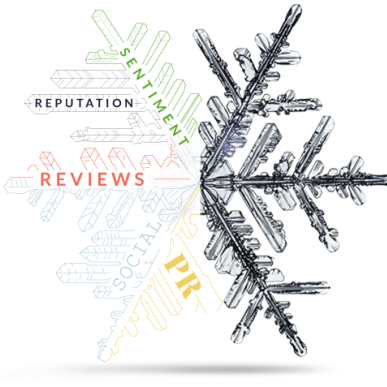 Body:
Build your reputation, manage brand visibility and combat bad press. 
A brand's reputation on review sites and social media channels can have a huge impact on a business. Your brand's reputation can have significant influence on the effectiveness of your marketing. Maintaining that reputation involves looking at what your customers, clients and the world at large sees when you appear online. You need them to see the most positive aspects of your online business profile. Unfortunately, any sniff of 'bad news' travels very fast on the internet – and can obscure all of those positive messages. Perhaps there has been an item of news or a less-than-glowing review or comment posted online about your products or services. The problem is not whether what is posted is relatively important, the problem is more that this content can stay prominent in search results for a very long time. If it has been posted onto an authoritative, trusted website, blog, or other online platform, it can even seem to follow you – and your vital keywords. All the while, you could be losing business as those negative messages become faster and easier to find than the many positive ones you'd prefer visitors to see.
It's true that online reputation management can't 'control the internet' because it's impossible for businesses to have items censored, deleted, or expunged, and no-one is suggesting that this should be done in any case. However, there is also no need to feel that nothing can be done and simply hope the issue goes away in time. In fact, you may find it does not go away. Instead, good online brand reputation management strategies showcase your strengths, the good news about your business success and what you do.
There are no dubious gimmicks, no risky 'technical' fixes or false promises to erase bad press. We offer proven strategies to help you place more of the positive messages in front of your online audience. This can help to reduce the damaging impact of any adverse content available about you online. In a nutshell, our work aims to make it more likely that potential and actual customers or clients are able to find positive information about you fast. Our expert team of SEO consultants, copywriters and technical operatives can help you to consistently maintain, enhance and measure your business reputation online. And good quality online brand reputation management should have a consequently beneficial effect on your overall SEO strategy.
Posting additional informative, interesting, and user-friendly rich content online helps you to build a better reputation. The general public, industry stakeholders and search engines deserve to be more aware of what you do well, how you do it and why you are the go-to authority in your field. This helps to not only ensure a more positive online image, but can also boost the positioning in the search engine results for your websites, blogs, and other positive content about you.