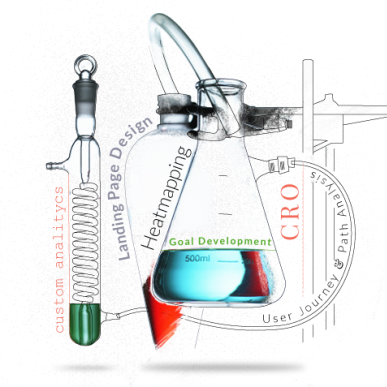 Body:
Optimise content, layout and calls to action, to maximise conversion. 
To be successful, you can't just pursue the acquisition of visitors: you have to convert those visitors as well. Conversion rate optimisation (CRO) works to craft your site into a natural conversion tool. Users visiting sites are looking for something. CRO aims to deliver that as quickly as possible in the format that is required, and if there is a natural opportunity to create a sale, enquiry or a relationship with that user, then CRO aims to increase the frequency at which that happens. Elements of CRO are about persuasion but it has to be a passive process. The user is still in control, so the conversion route has to feel natural or it will have the opposite effect.
Working closely with you and your web developer, we will change specific features or elements of your website to make it more effective for conversion. This can be achieved by reformatting the page, rewriting content for your landing pages, optimising images, or creating a more efficient path to lead to a conversion.
A thorough investigation of your website will allow us to identify what pages are not performing as well as they could be. This research will lead us to more informed choices about which pages will be the most effective for optimisation. After confirming the most valuable pages to optimise, we will give specific per page recommendations to improve them, looking to convert the existing visitors into potential customers.
We will then do an analysis of the improvements over an agreed period of time, measuring the success of the optimisation process. Our approach to the optimisation process will help convert the opportunities that already lay hidden in the current traffic your website receives.