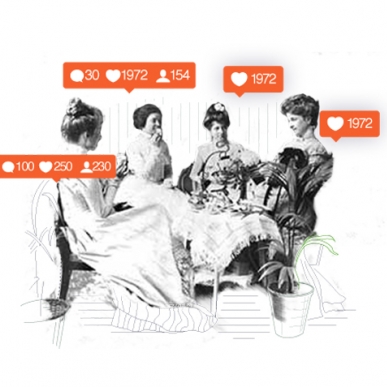 Body:
Expand your social media profile, build and leverage relationships. 
Two of the most important ranking signals for search engines are trust and popularity. That's why Wikipedia appears at the top of the SERPs so often. One of the most effective ways to boost the level of trust people have in your business and your website is by engaging with them. Social media channels give you a way to talk directly to your website's users, potential customers and industry peers – to inspire them with content and spread your brand. Social media also gives you a way to listen. It gives you a way to understand what your users are talking about, a way to measure responses to your activities, and even a way to track your competitors. It's a relatively inexpensive means to position your business as a thought leader and an authority, and aid your climb to the top of the search engines.
OUR APPROACH TO YOUR SOCIAL MEDIA
We can help you implement social media strategies that makes your presence relevant and professional, at the same time as engaging with your audience and raising your profile in a way that delivers your site more targeted traffic and conversions.
We can stimulate interest and activity from across the social networks, generating traffic and interest in your business and products. On the other hand, we can ensure that the flood of social media contact doesn't overwhelm you, managing the flow so you can focus on managing your business and profiting from social media.
As part of our social media strategy, we expand your social network profile, helping to build relationships with existing and future clients. We engage with them, establishing trust and authority to forge enduring relationships and a lasting customer base. Given the way social networks operate, this then triggers a feedback mechanism, increasing your online social presence and visibility across those networks.
Every business and every business sector is different, so our social media management services are tailored to your requirements. Our bespoke service can grow and optimise your social profiles through content creation. We routinely write and post content that is both relevant and engaging to your target audience, promoting your brand to people who are receptive to your messages.
Our work raises brand awareness, reflecting your brand's image and values, offering real-time interaction with customers and expert relationship management to help maintain customer loyalty.
Our social media management service is also a great way to create quality backlinks to support your SEO strategy, generating traffic that converts to sales.