Bottom block(s):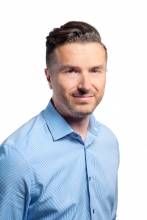 Laurence Knopf
Laurence has worked in SEO and online marketing for more than fifteen years.
He is our Client & Optimisation Director, heading up all the work we do. He loves Netflix and Amazon Instant Video, a little bit too much, but says they are the perfect background for doing manual link reviews, "especially when you have to do thousands at time", and he's a sucker for good coffee and Havana Club Rum (not necessarily together).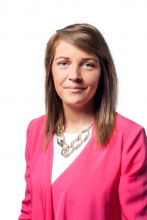 Rebecca Edwards
Rebecca has been an Optimisation Consultant for more than four years.
She works across all areas of the business with a special flair for forensic technical analysis, Google Analytics and social.
She loves good food, holidays, watching the latest zombie slasher flick, and spinning the decks as an amateur DJ – she says "it's just a matter of time before I get to host my first post-apocalyptic zombie rave".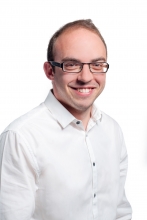 Daniel Golding
Daniel came to Optimistics after an eclectic start in newspapers and publishing.
He works across all aspects of our optimisation service, and has a particular expertise in content, and conversion rate optimisation.
He drinks too much coffee – "it's only my fifth cup, it's helps me focus on this audit" – and obsesses over the latest gadgets – frankly even the bad ones.